phone
718-817-8681
Monday-Friday
9:30 a.m.-12:30 p.m.
email
address
The LuEsther T. Mertz Library
The New York Botanical Garden
2900 Southern Blvd.
Bronx, NY 10458
The Life Cycle of Amorphophallus titanum
Graphic courtesy of the Chicago Botanic Garden.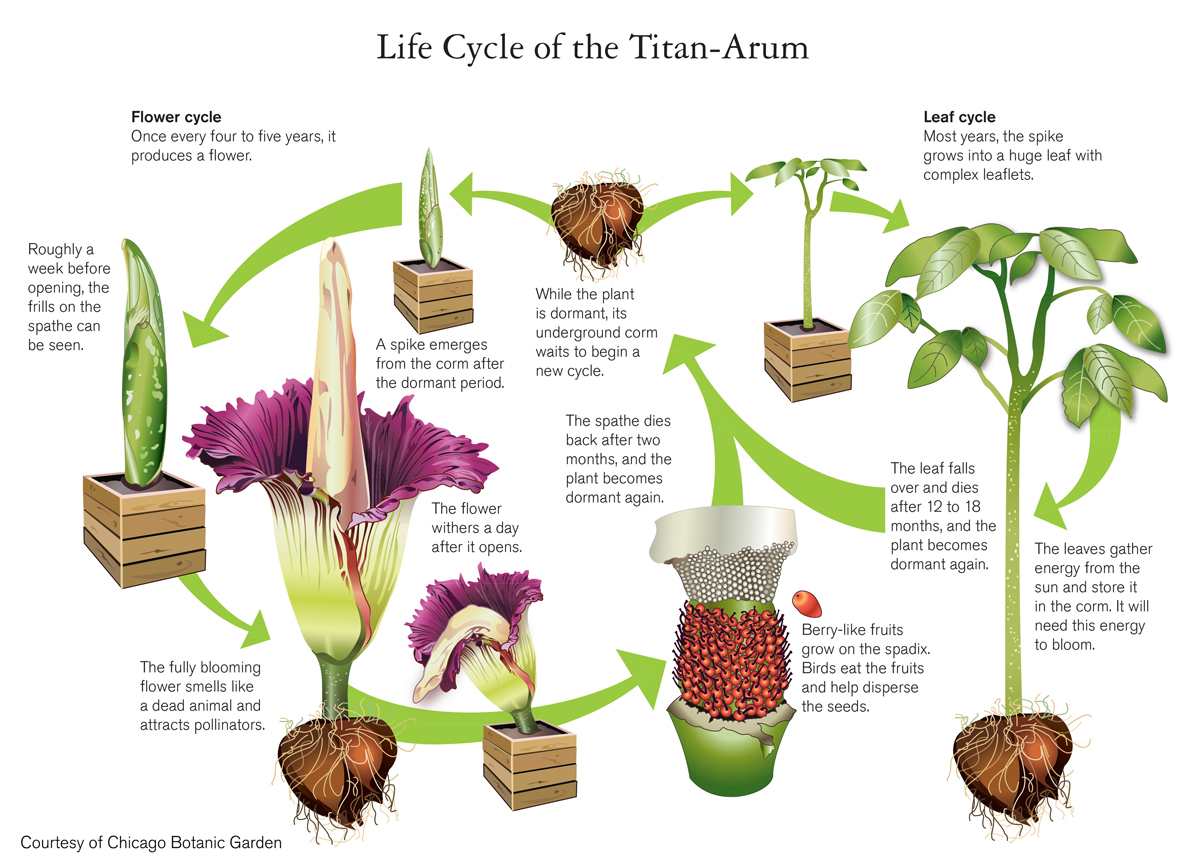 Noteworthy Books related to Amorphophallus titanum (corpse flower)
Aroids
Call Number: QL 38 .A1 B68 2000
ISBN: 0881924857
Publication Date: 2000-09-08
The Botanical Treasury
Call Number: QK98.3 .B66 2016
ISBN: 9780226369341
Publication Date: 2016-03-22
This treasury features a full-color exploration of the most important and interesting plants at the Royal Botanic Gardens, Kew
NYBG Garden Navigator

Use this resource to explore the NYBG grounds, including information about specific plants, bloom times, and garden features.

NYBG Garden Guides

Guides from the Plant Information Office related to specific NYBG gardens, including their history, design, and current plantings.